For a long time, Bernal Heights was the best kept secret in San Francisco real estate.
Short commutes into downtown, relatively affordable homes, and 360-degree views from atop its hills made it a desirable place for artists, musicians, and tech workers to settle down.
But the residential enclave located south of the city's pricey Mission District and Noe Valley has seen a surge in popularity in recent years, driving the median sale price of a single-family home to $1.36 million, up 75% from five years ago. In 2014, real estate site Redfin named the north slope of Bernal Heights, an area that's densely packed with million-dollar homes, the hottest neighborhood in America based on increases in search traffic to local listings.
I recently spent the afternoon in Bernal Height's northern end to see what the buzz is about.

Bernal Heights has a small town feel while still being in a centrally-located part of San Francisco.

Foto: Business Insider

It sits south of the citys downtown and is bisected by Cortland Avenue, a main shopping strip populated by small markets, cafes, restaurants, and hair and nail salons.


I start my day north of Cortland at Café St. Jorge, a Portuguese-inspired coffee shop and restaurant where I find young people catching up with friends and working on laptops.

Foto: Business Insider

Critics say Cafe St. Jorge makes one of the best toasts in San Francisco. A colossal slice of wheat toast is topped with smashed avocado, lemon juice, chili flakes, and sea salt.

Foto: Business Insider
It costs $6 and is very Instagram-worthy, in addition to tasting great.

The area where Café St. Jorge sits has gentrified over the past few decades. In the 1980s at the height of the crack epidemic, drug dealers and bike gangs ruled these streets.

Foto: Business Insider
Crime has fallen significantly, though Bernal Heights experiences more incidents of assault along Mission Street (the border between Bernal Heights's north slope and the Mission District) than the San Francisco average, according to real estate site Walkscore.

In the last five years or so, Bernal Heights has become a hot-spot for new tech money looking to buy in San Francisco. The homes are relatively affordable compared to those in nearby Noe Valley, where the median sales price is $500,000 higher.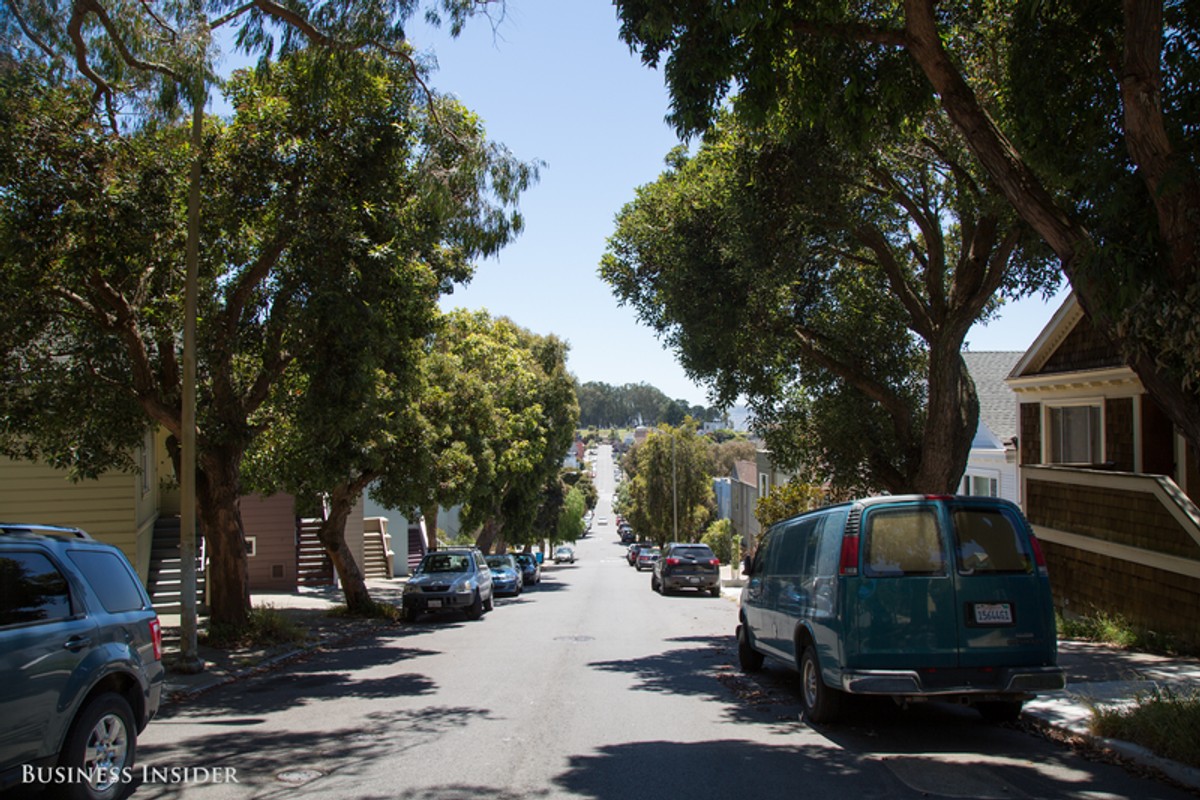 Foto: Business Insider

The homes vary in size and style. According to local realtors, houses for sale spend a median number of 16 days on the market and sell for 13% above listing price on average.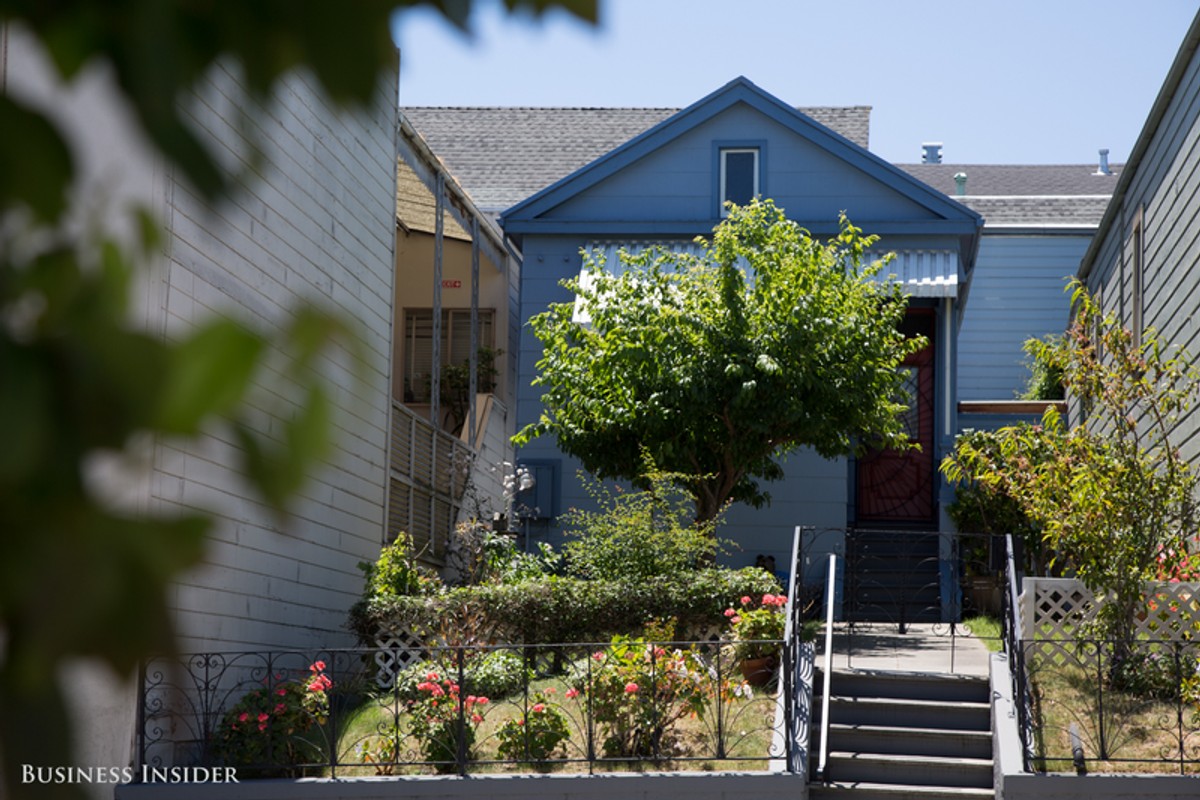 Foto: Business Insider

The most expensive home in the neighborhood is a remodeled four-bedroom built in 1903. The owners are asking $2.35 million, almost double the median sale price in Bernal Heights.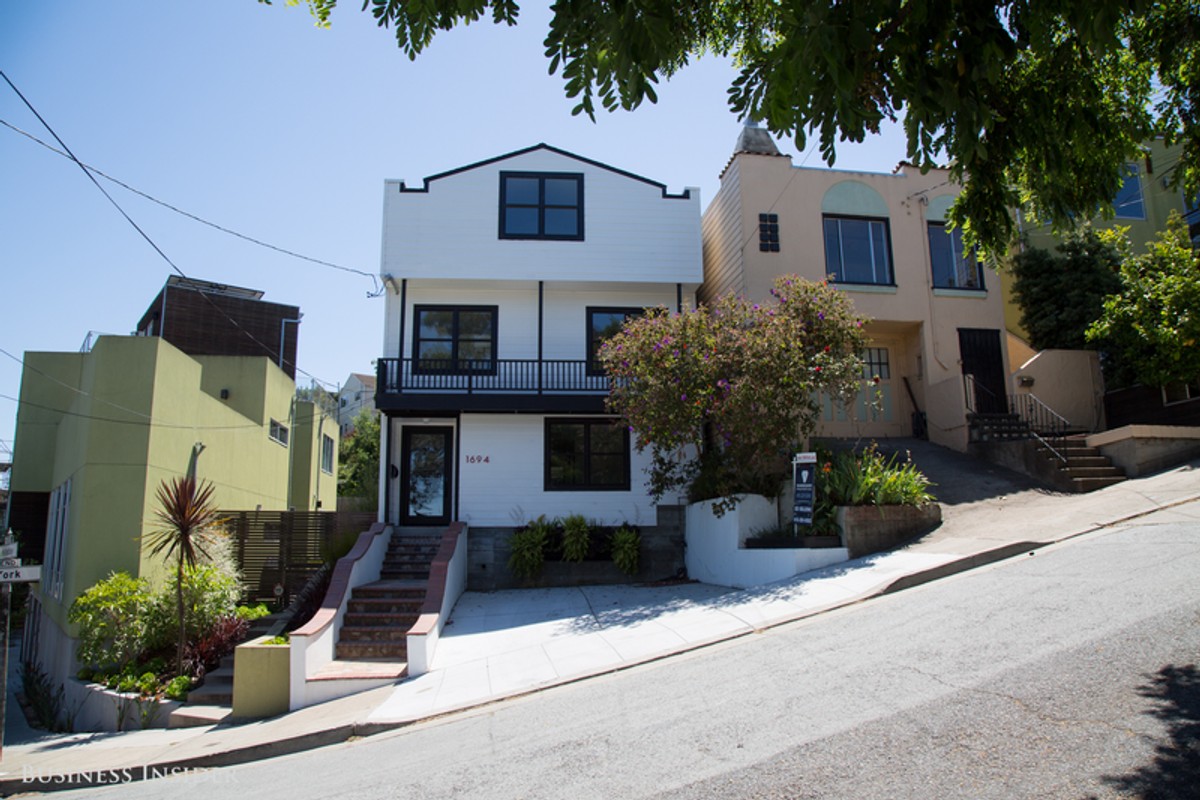 Foto: Business Insider

If rustic charm if more your thing, a 756-square-foot cottage is one of San Franciscos last remaining "earthquake shacks," built after the 1906 earthquake and fires ravaged the city and left over half its population homeless. It hit the market in May for $779,000.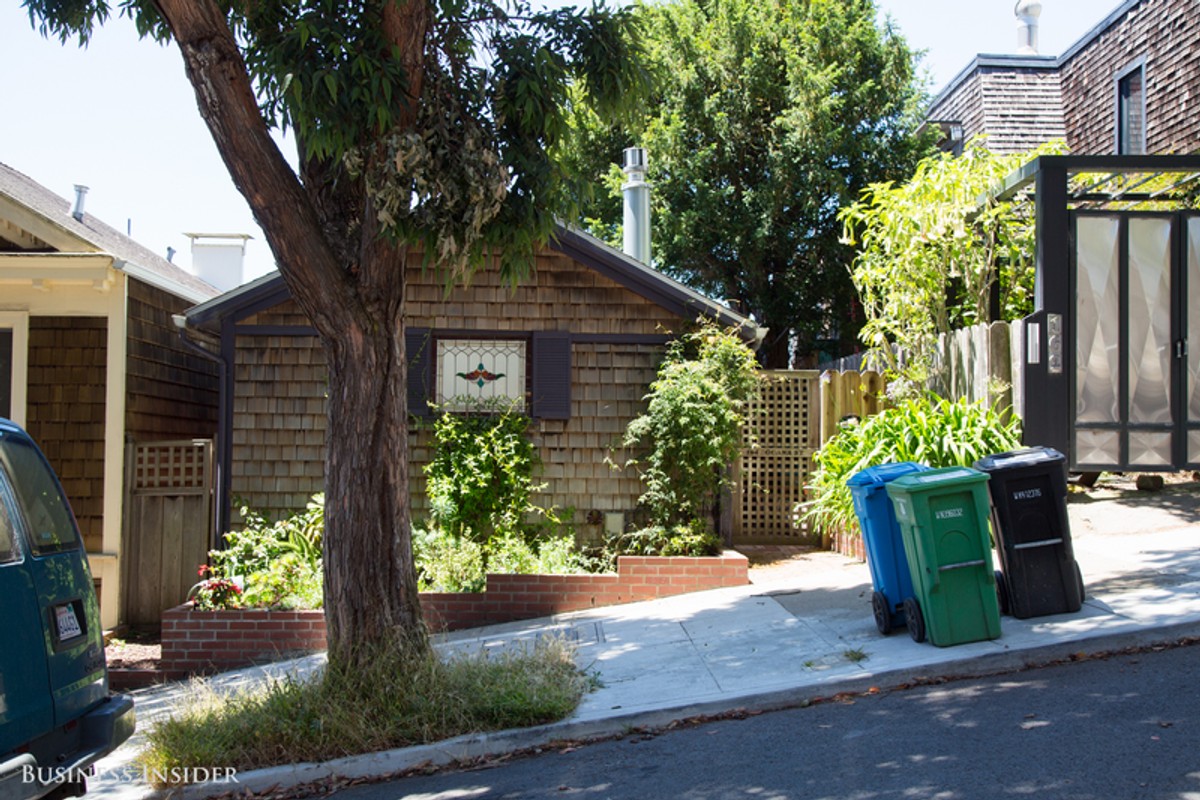 Foto: Business Insider

I stumble into an open house and meet Michael Minson, a real estate agent who has lived and work in Bernal Heights for years. He said he sells primarily to people working in tech and financial services, who come for the charming small-town feel and spectacular views.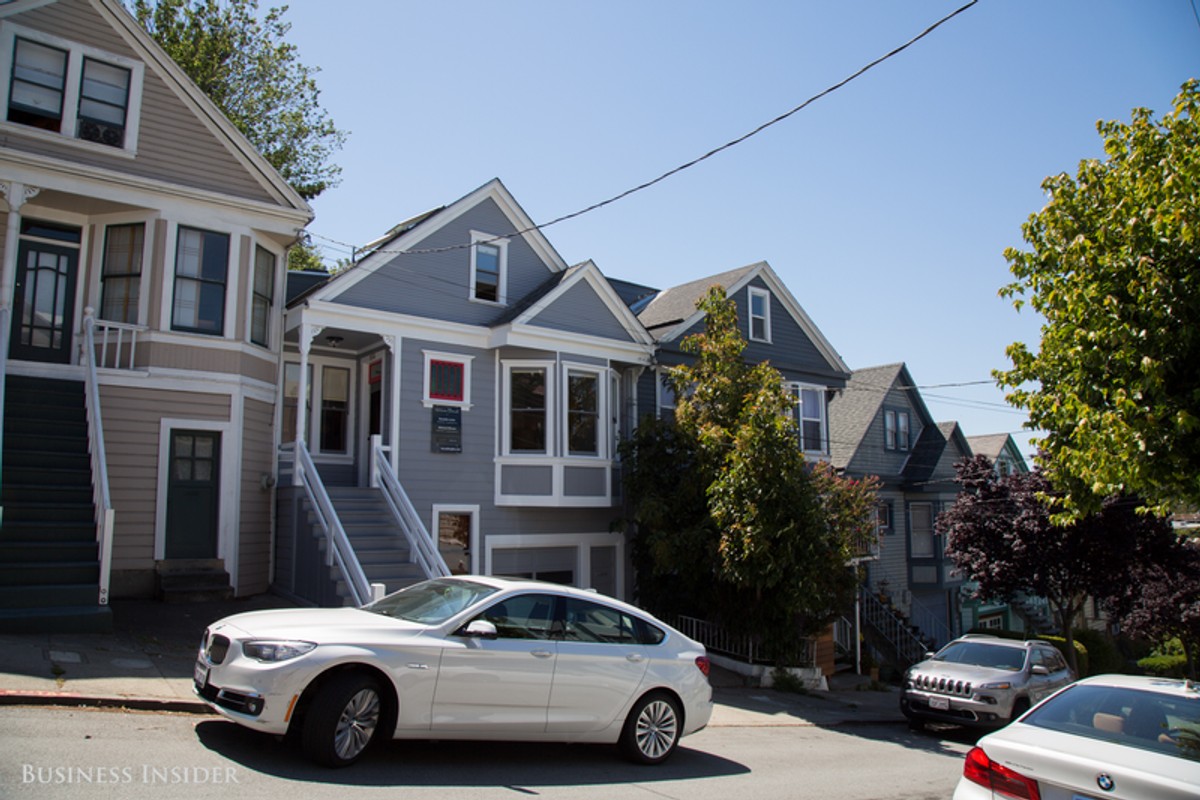 Foto: Business Insider
The house that Minson is showing, listed at $1.3 million, belongs to a "tech family" who recently upgraded to a bigger property near Precita Park, also located in Bernal Heights.

"Bernal Heights isnt really on the way to anything. People go around it," Minson said. He said the people who do buy in the neighborhood want to be part of the community.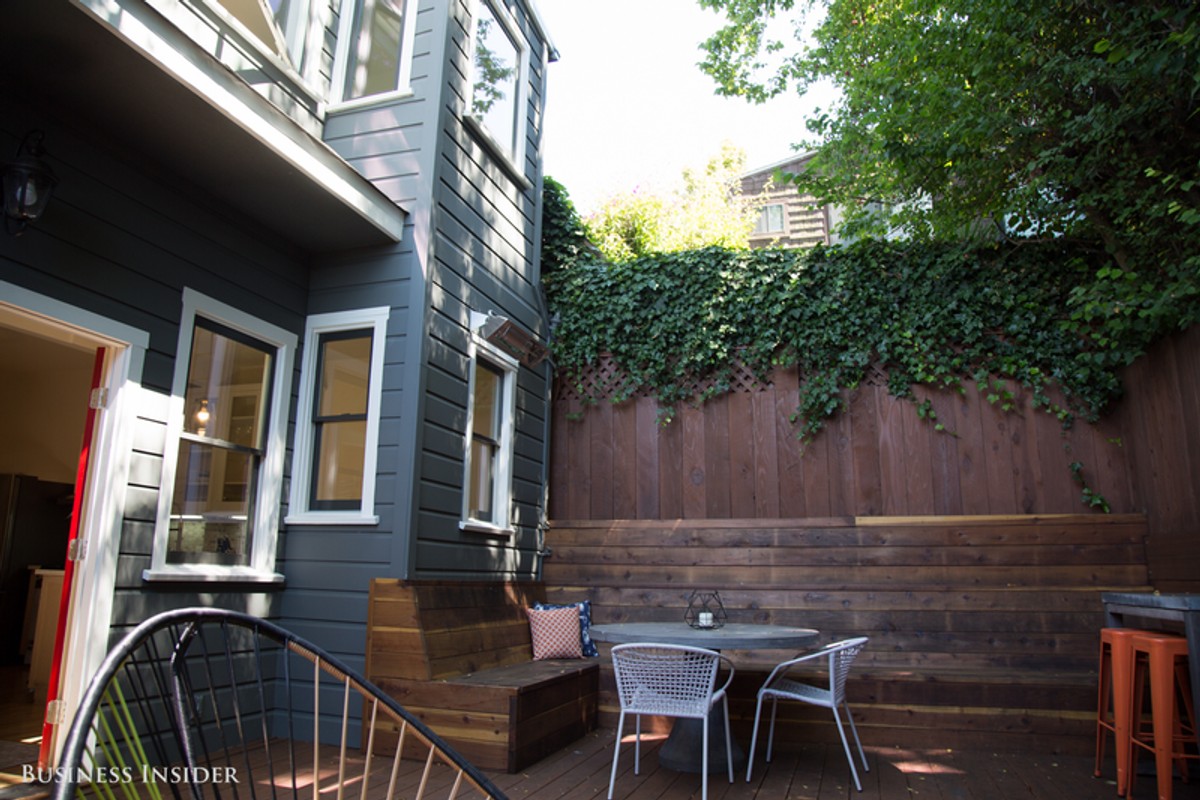 Foto: Business Insider

But Bernal Heights is becoming a destination on its own — especially the stretch closest to the Mission. One of its gems, Precita Park, spans three blocks and offers locals a place to picnic, toss a Frisbee, or catch an outdoor movie.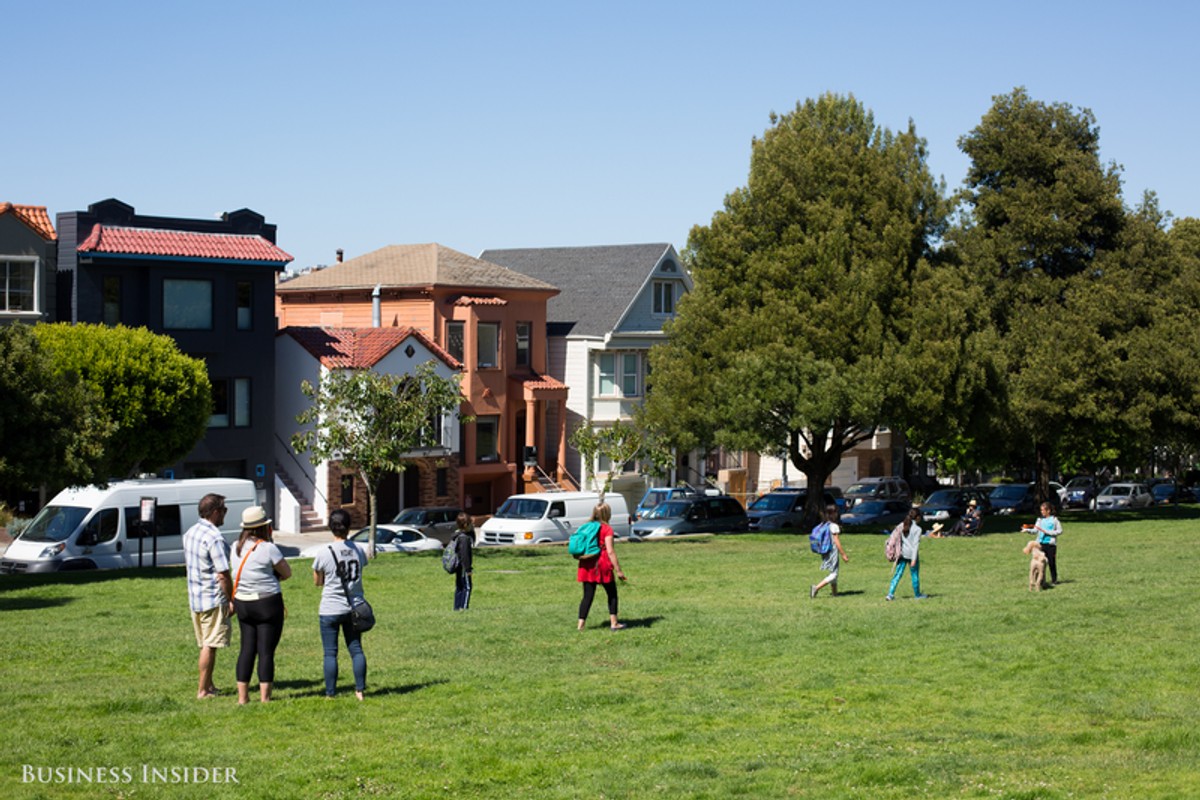 Foto: Business Insider

Across from the park is what one local calls "the best corner store ever." Harvest Hills Market feels like a pint-sized Whole Foods. It specializes in natural and organic foods.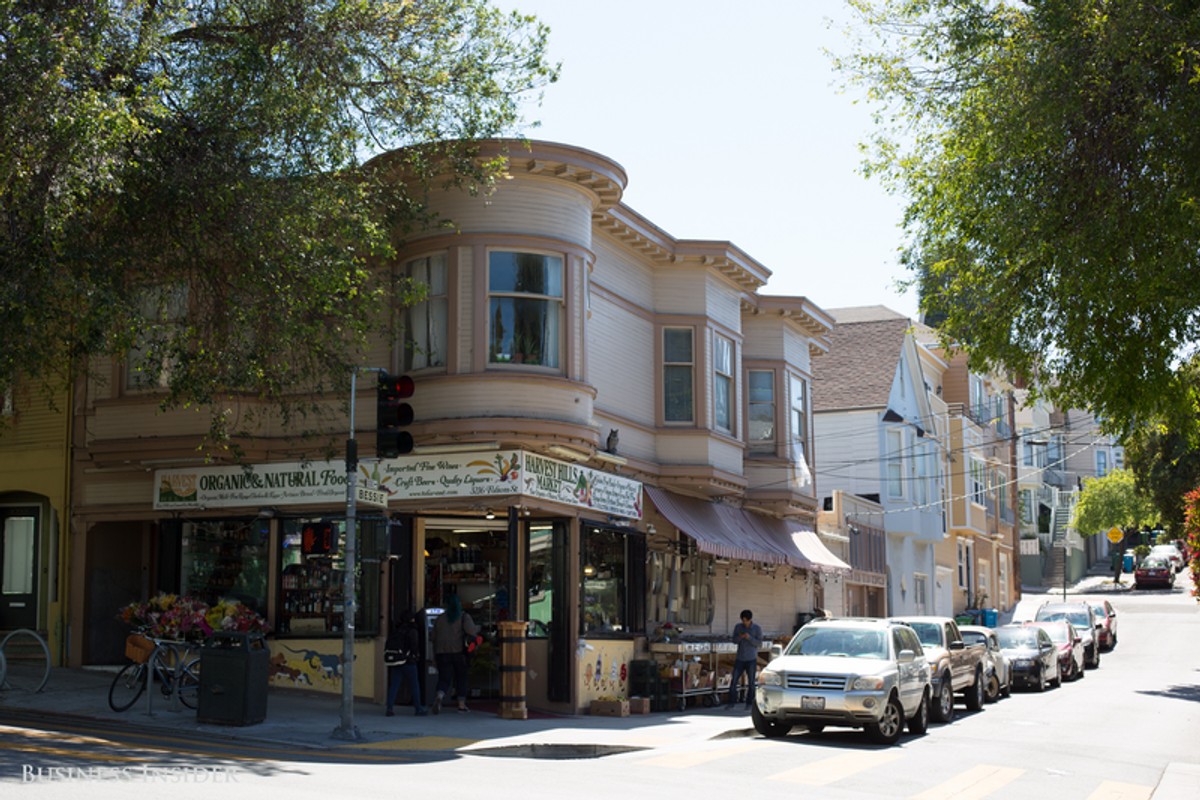 Foto: Business Insider

While many corner stores put sugary gum and candy by the cash register, Harvest Hills places fresh oranges, nectarines, and bushels of basil, lettuce, and kale at the check-out.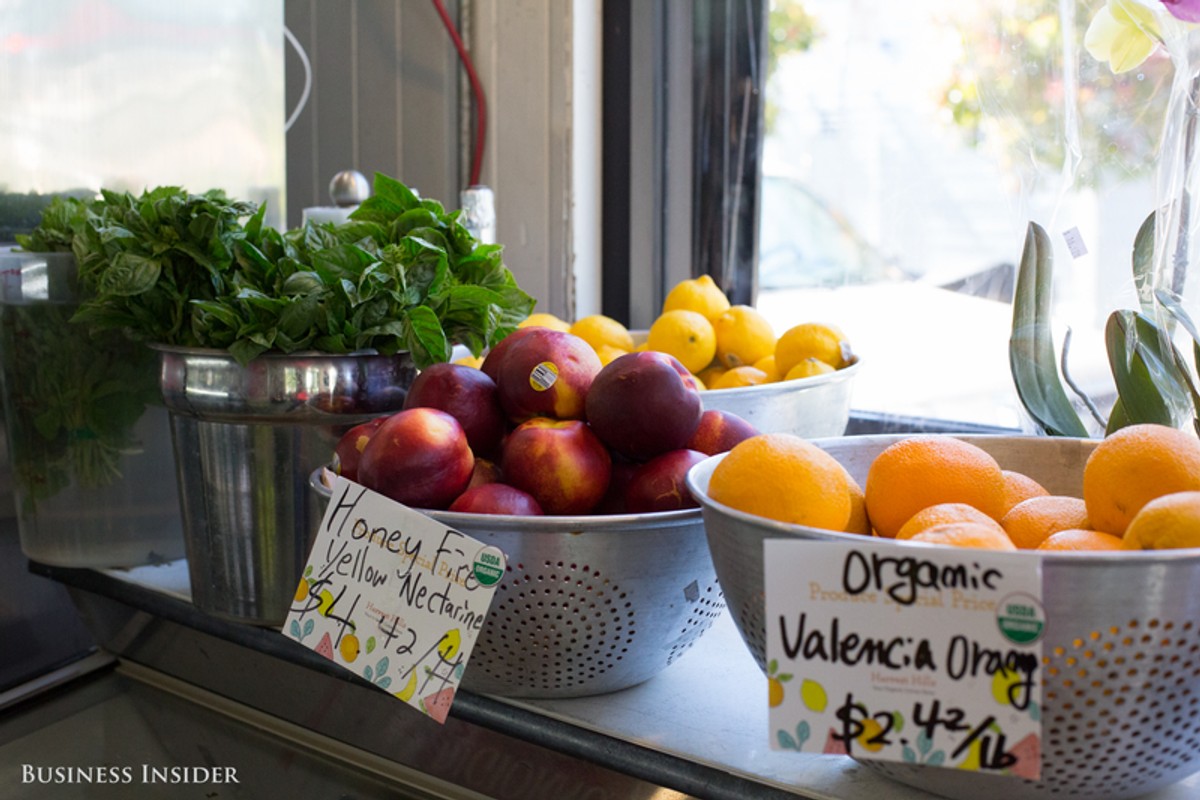 Foto: Business Insider

Bernal Heights Park, located in the north end, draws visitors from around the city and beyond. A closed-off road winds up a large rocky hill. Its a strenuous walk.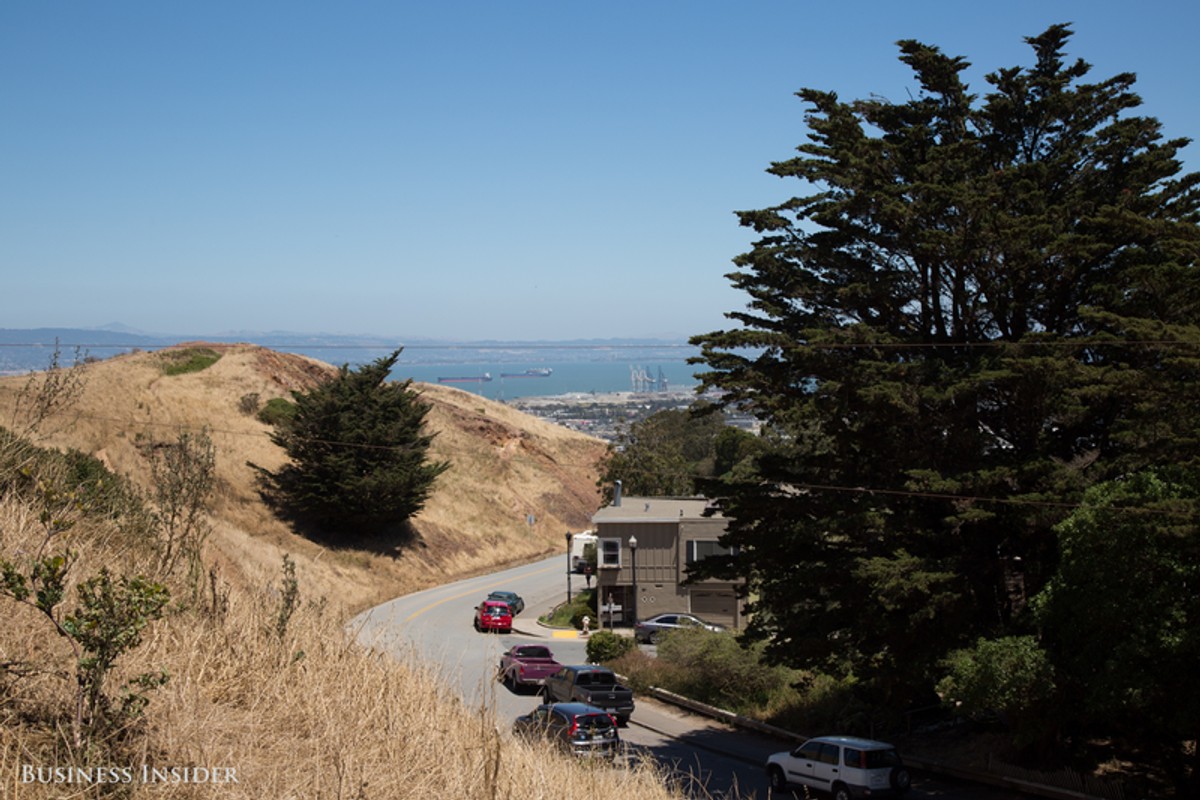 Foto: Business Insider

But the views from the top are unmatched. On a clear day, visitors can see the San Francisco Bay, the Golden Gate Bridge, downtown, and the hills of the East Bay.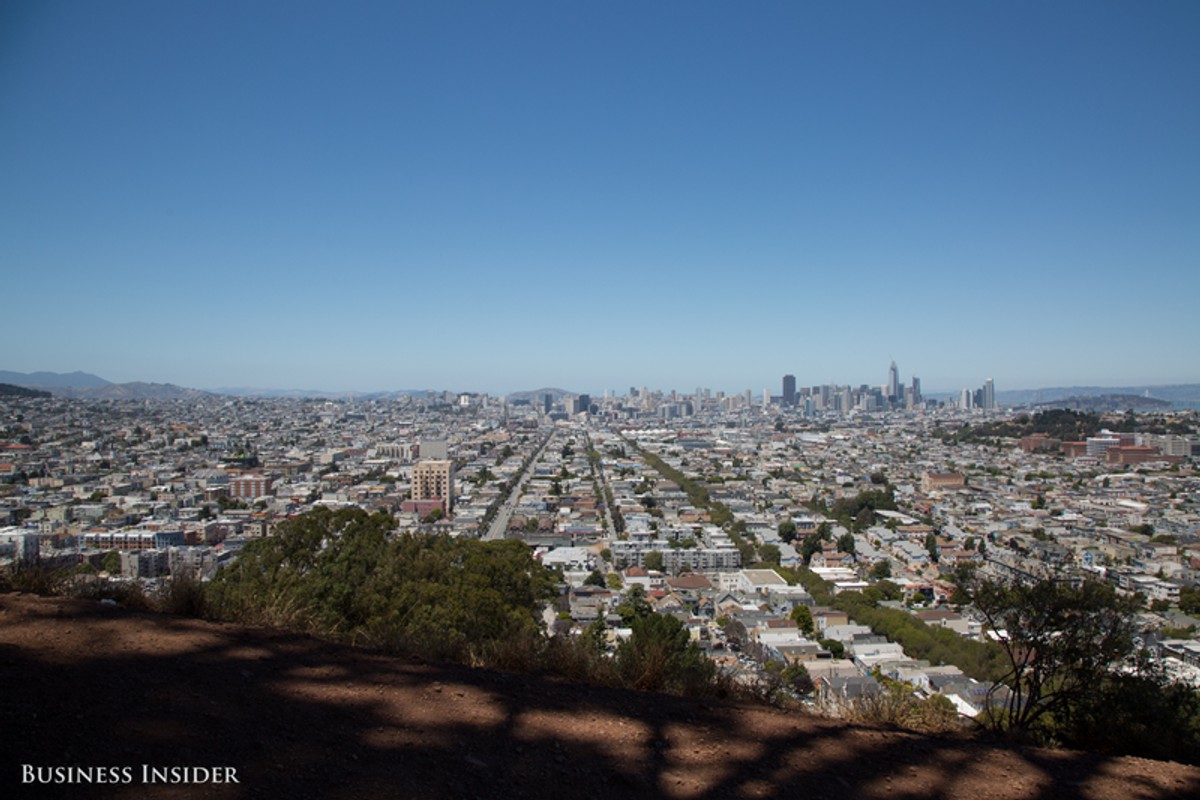 Foto: Business Insider

At the summit, I meet Zola Hjelm, a recent college grad who has lived in Bernal Heights her whole life. Her parents bought a house before the dot-com bubble and real-estate prices soared. Even if they didnt offer her free rent, "I would choose to stay here," Hjelm said.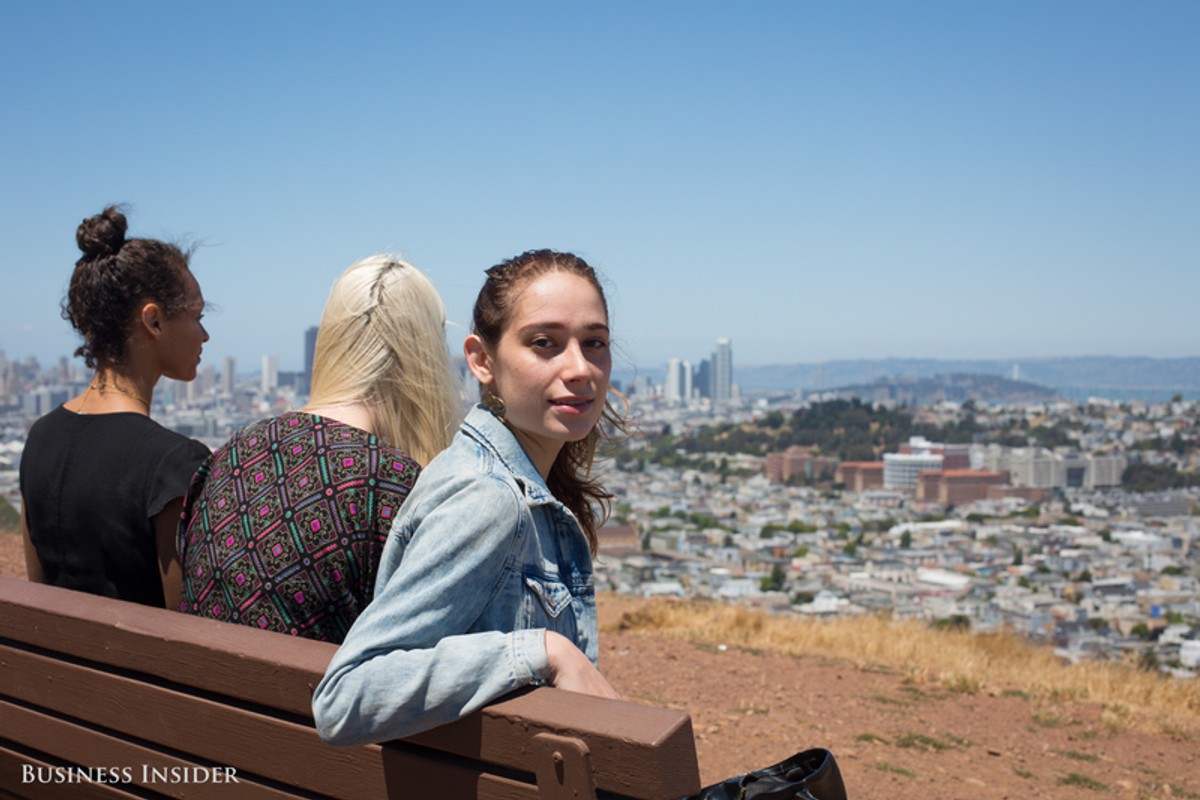 Foto: Business Insider

She finds comfort in the neighborhoods "homey" feel, and escapes the daily grind in Bernal Heights historic — but shrinking — community of artists and musicians.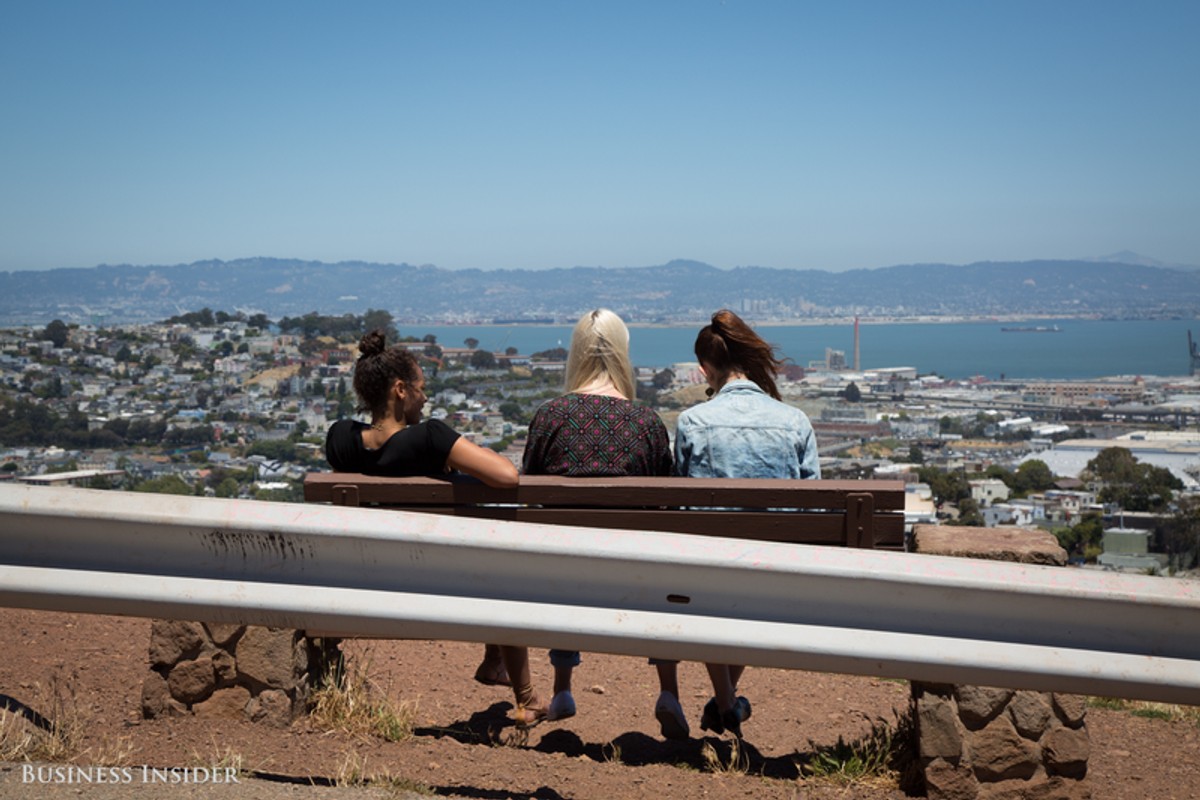 Foto: Business Insider
In April, the city evicted eight artists living in a commercially zoned warehouse in Bernal Heights. The cost of living has become prohibitive for some longtime residents.

Minson, the real estate agent, described Bernal Hill housing boom as a pair of "golden handcuffs" for some residents. People who have been here long before the tech industry arrived like seeing their property values rise, but few can afford to buy new homes.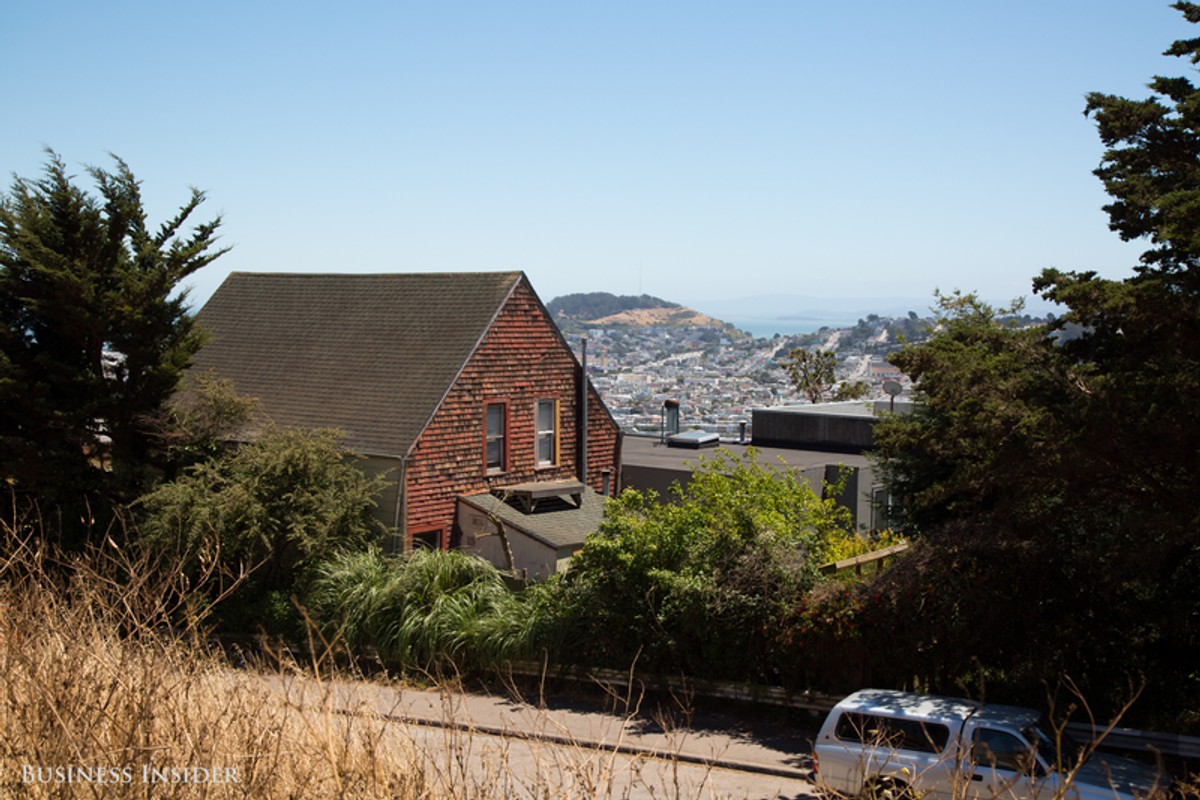 Foto: Business Insider

I leave the hill via one of the staircases found on all sides of Bernal Hill. They wind through peoples backyards and are surrounded by tall grasses and wildflowers.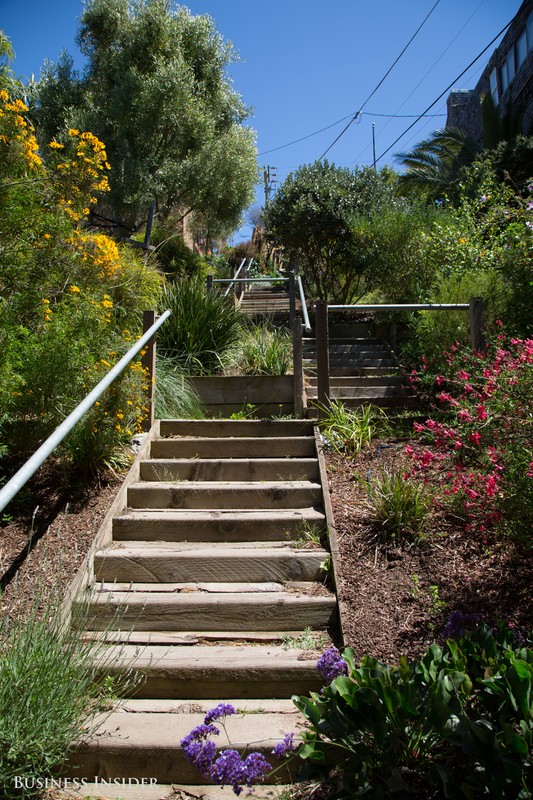 Foto: Business Insider

After climbing the neighborhoods hills all afternoon, Im in need of a drink.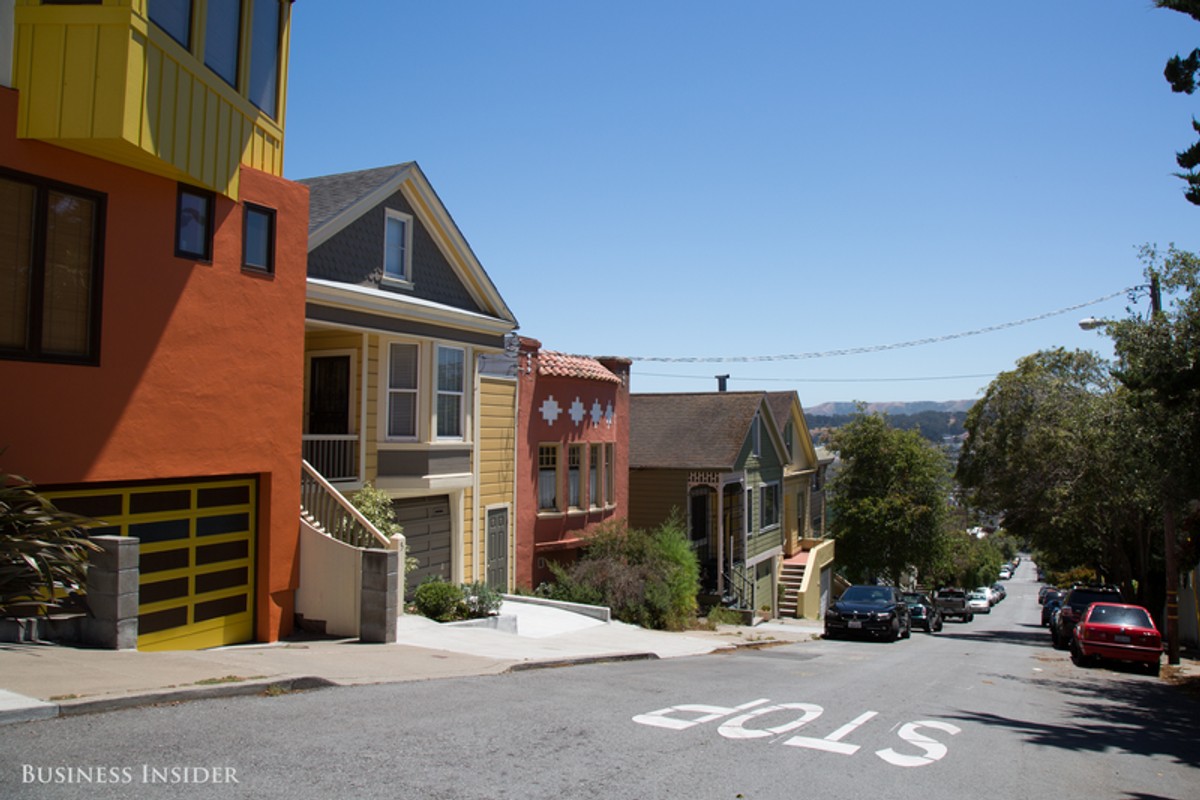 Foto: Business Insider

I spot a sign for $5 margaritas at El Rio, a queer bar on the border of Bernal Heights and the Mission District. An eclectic bunch of old-timers and millennials mingle inside.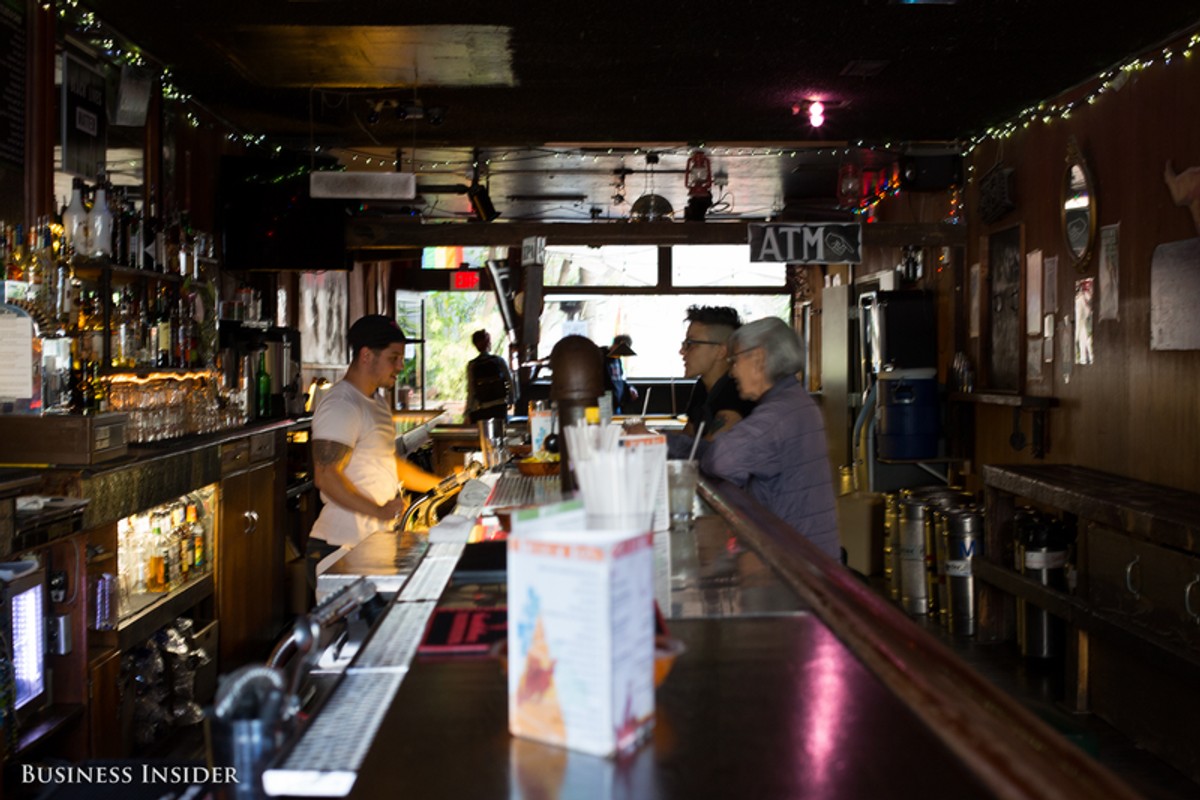 Foto: Business Insider

Bernie Hirschbein, a retired chemist, started renting in Bernal Heights in the late 80s. Seeing how the real estate prices were rising in ritzy neighborhoods to the north, he bought a home before it was too late. "It didnt seem affordable then," he said with a chuckle.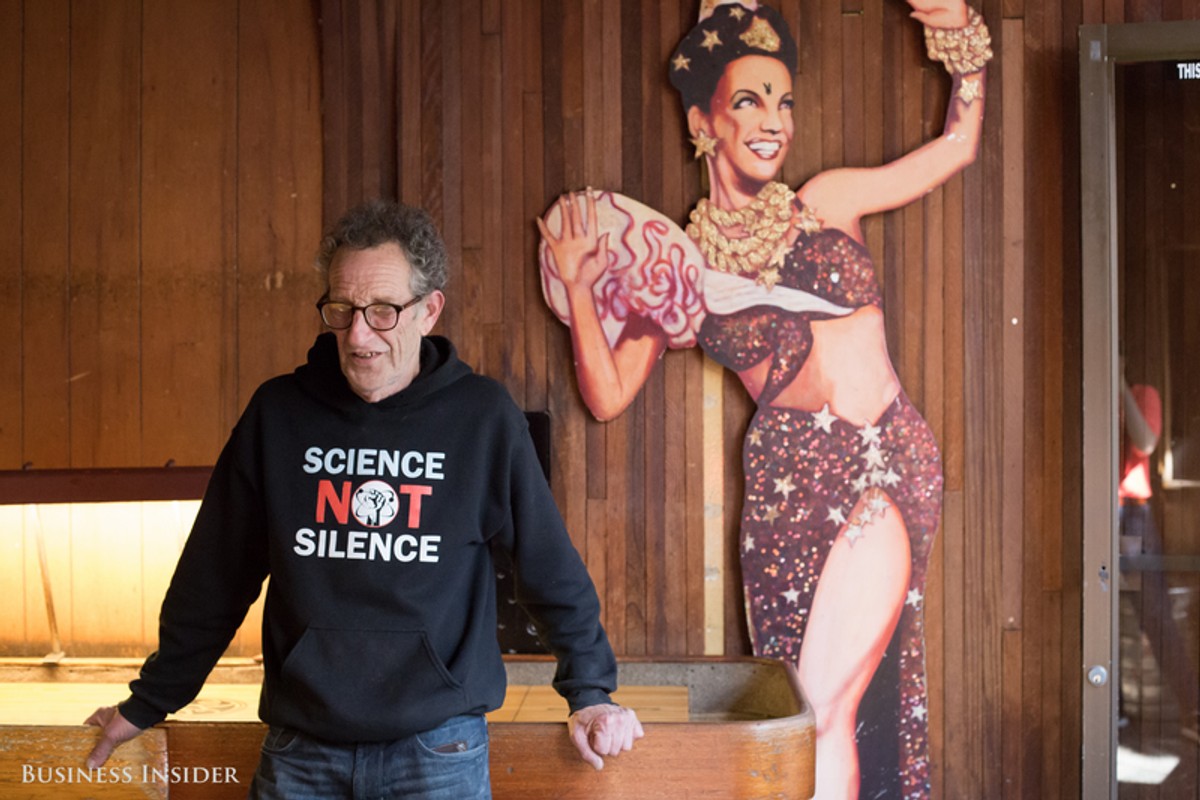 Foto: Business Insider

Hirschbein comes everyday to El Rio, founded in 1978, to join a regular game of pool. The bar also hosts karaoke nights, community benefits, and afternoon parties on the patio.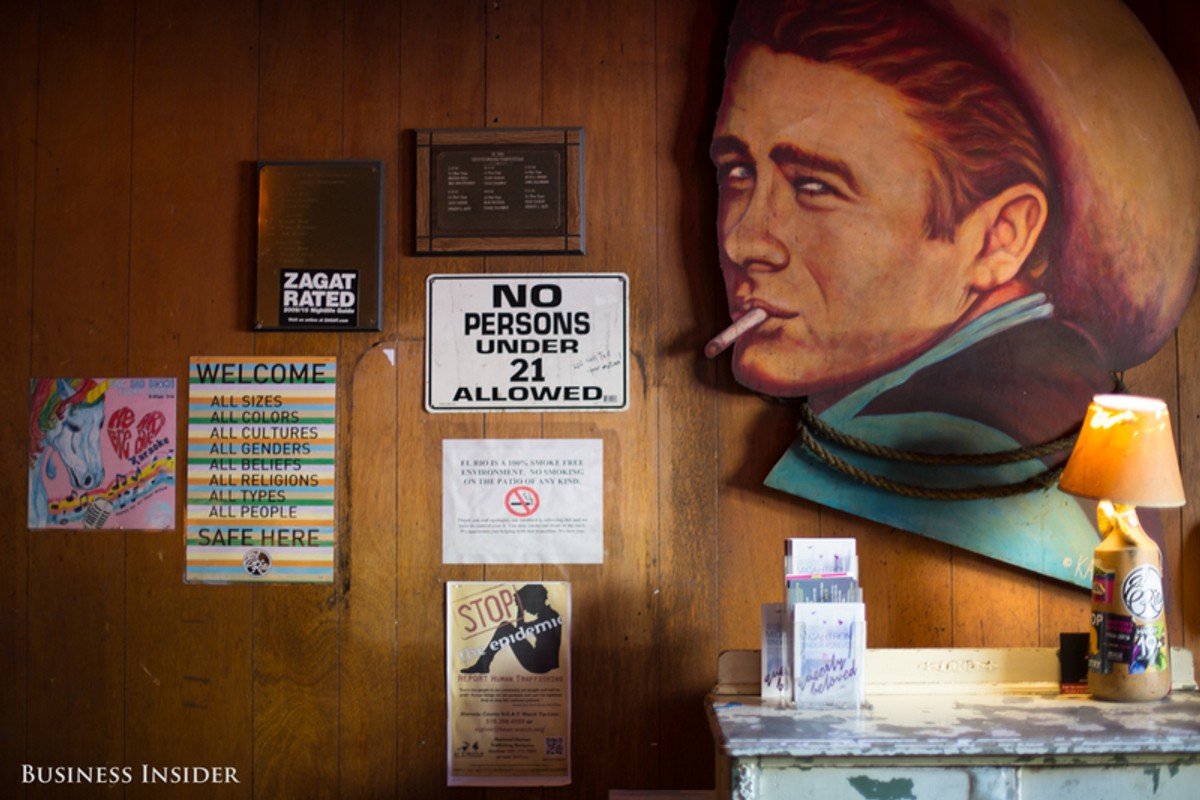 Foto: Business Insider

B. Mea, 86, is another fixture of El Rio. She said she has come to shoot pool and drink soda water every day since the 80s. She lives in rent-controlled, low-income housing nearby.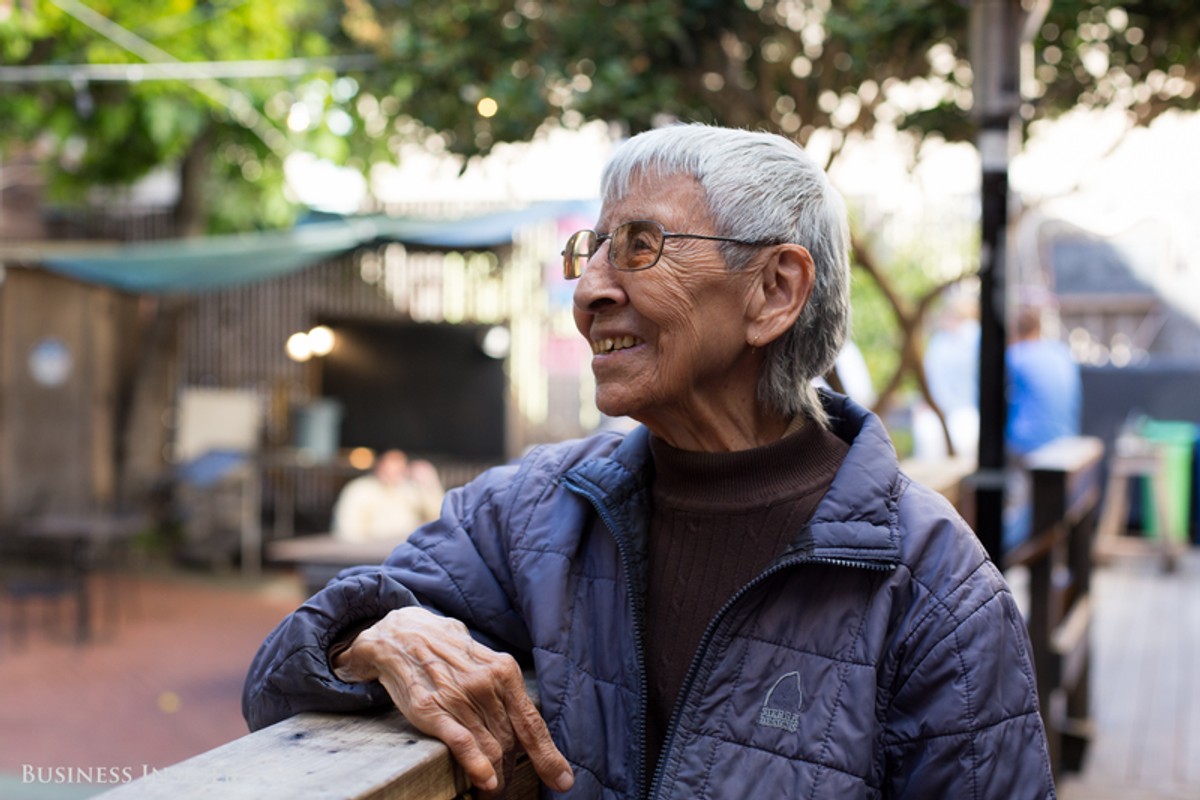 Foto: Business Insider

She doesnt know how so many tourists wind up at El Rio — or in Bernal Heights, for that matter. "Im sure they get it on the internet," Mea said.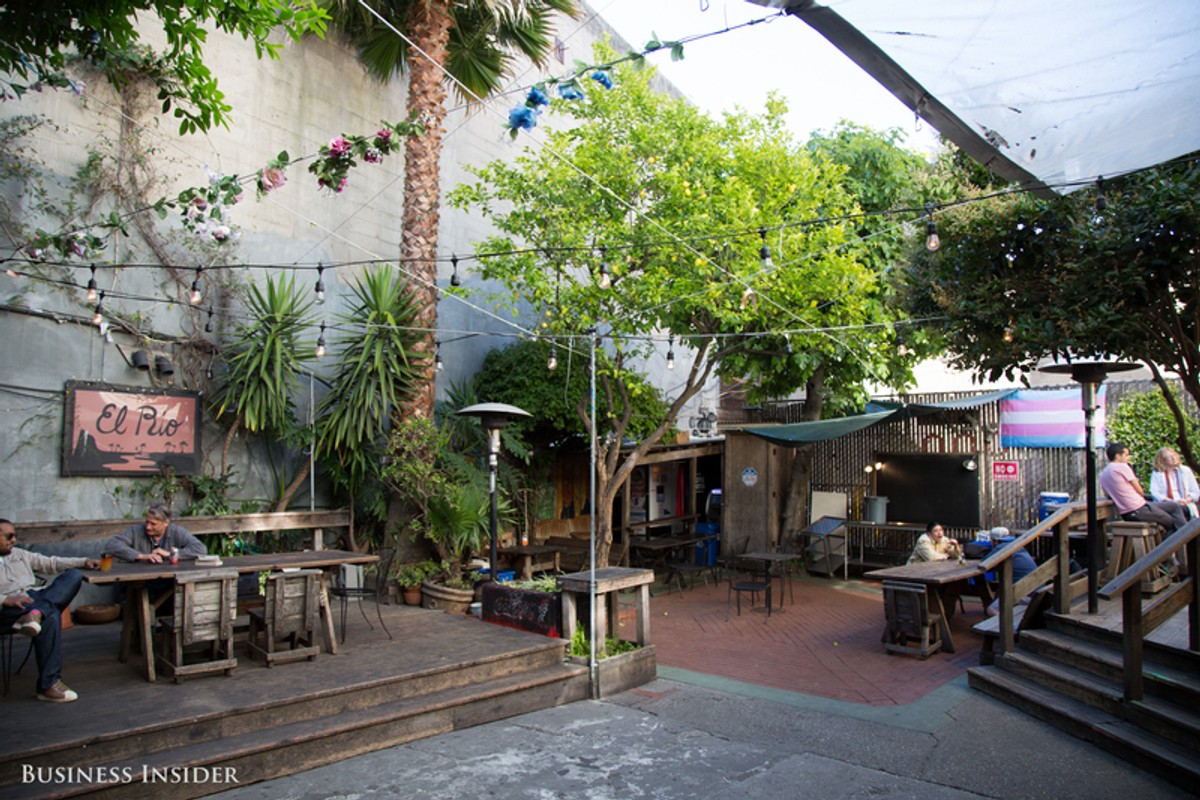 Foto: Business Insider

After an afternoon in Bernal Heights, I see that community is its biggest strength.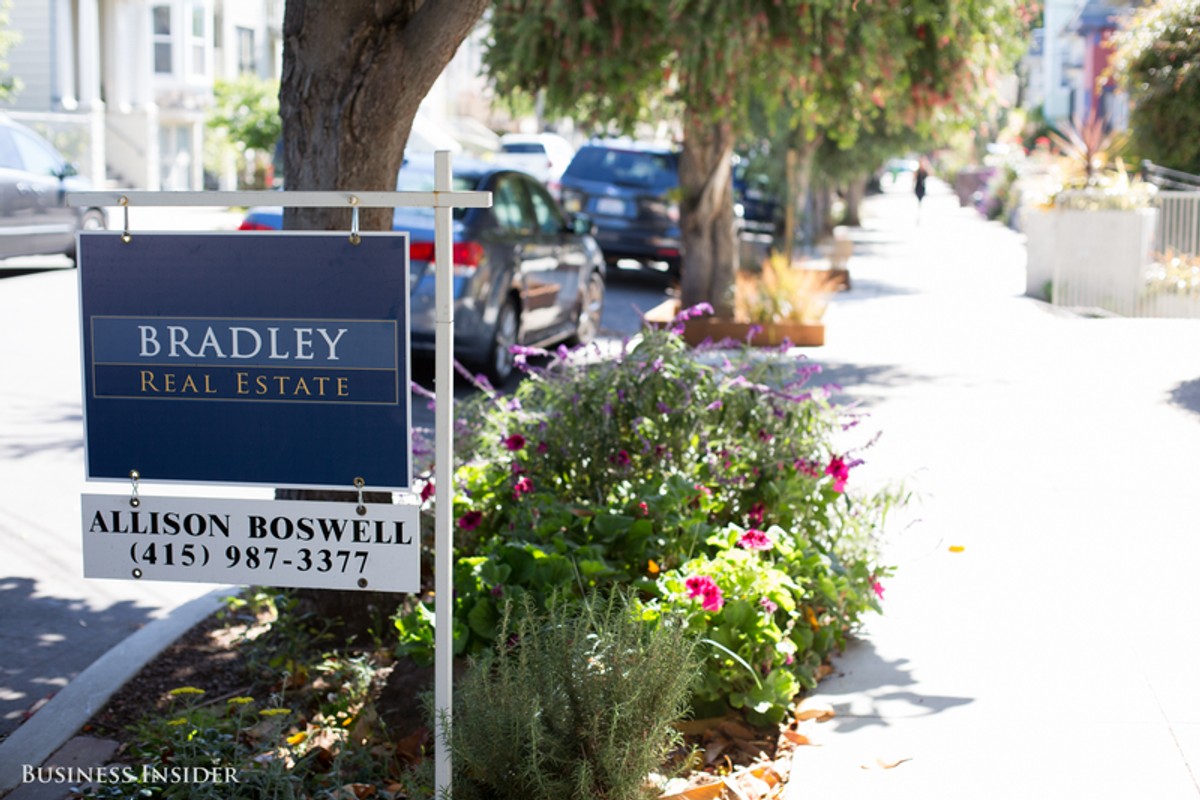 Foto: Business Insider
Many long-time locals tell me that the diversity and vibrant community has kept them in Bernal Heights all these years. But the neighborhood has quickly gentrified, as San Francisco transplants come looking for homes that offer easy commutes to their tech jobs in technology.
Still, residents are optimistic Bernal Heights will hold onto its charm as they welcome new neighbors.